Want to learn more about our team? Let's meet or chat!
To any real estate agent who wants to earn $100k+ a year:
I know you've been listening to podcasts and going to training events to better yourself so you can earn more money.
I understand how many shiny objects there are to build your real estate business and it can get very, very overwhelming.
It's a fact that 87% of real estate agents FAIL within the first 2 years because they run out of money with inconsistent income, have a shortage of leads, and don't have the training systems and support they need to succeed.
If you're a frustrated real estate agent, you likely don't know what to do to take your career to the next level and maybe experiencing these issues:
No proven system or structure to plug into
No culture to be around
No accountability or access to the right training/coaching
Continually looking for the next "shiny" magic pill to solve all of your business problems
Feeling exhausted and tired of being on call 24/7
Not knowing where or when your next check will come from
Does this sound familiar at all?  If you don't get a consistent pipeline of seller and buyer clients, the money runs out and causes a whole bunch of problems (trust me I have been there). You don't want that to happen.
Email
Phone
480-442-9868
Address
14201 N Hayden Rd, Suite C-4
Scottsdale, AZ 85260
Ready to find out more?
Let's make your dreams a reality!
  My story…
Hello!  My name is Kelly Cook, owner of the Kelly Cook Real Estate Group and I've been in real estate for 12 years, selling over a thousand homes.  In fact, last year we sold 174 homes. I've built a real estate business that provides a consistent and reliable income.  My team ranks in the top 1/2 of the top 1% in Arizona out of all realtors and real estate teams.  We get results for our team members.
I'm looking for a sales agent trainee who wants to work with me to learn all the systems and tools I use, so you can build a consistent and reliable income in real estate also. You would work directly with me on my team.
Here is exactly why you will benefit from joining my team:
What have training/coaching, systems, and leads for you to earn a minimum of $80,000 a year working regular hours in a position you look forward to every day.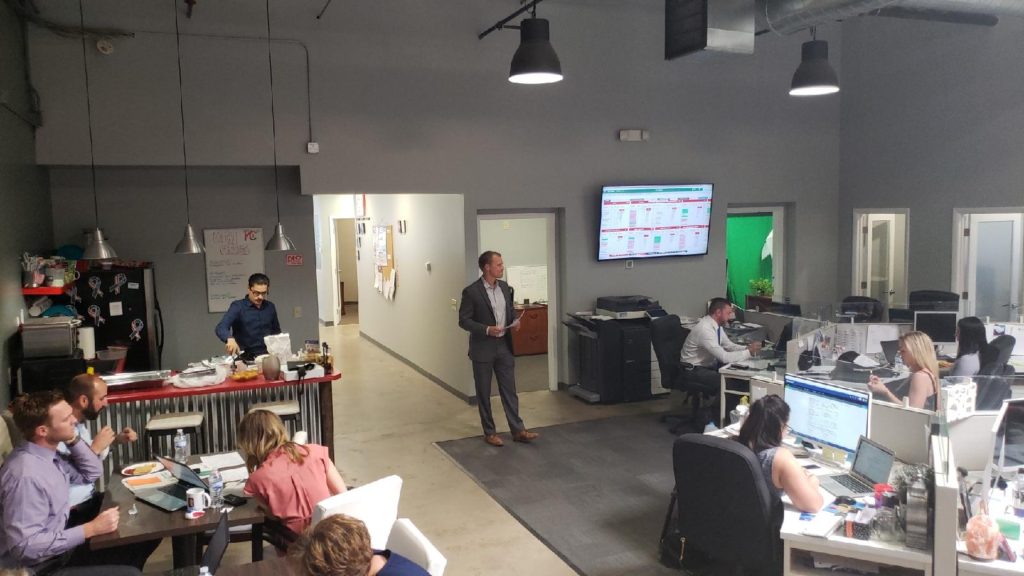 Main benefits summarized:
You get to work within the top real estate CRM to help you manage your book of business ($21,000 yearly value)
You get a minimum of 30 leads a month ($30,000 yearly value)
You get access to all our systems which includes access to all of our copyright content for email and text message drip campaigns to keep your leads engaged ($25,000 yearly value)
You get access to marketing systems already in place and built out for you for multiple different scenarios to have collateral you can deliver to past and and potential clients ($15,000 yearly value)
You get unlimited access to me as the Team Lead for any questions/training/advice as well as Broker support for any legal questions. In addition, a structured coaching meeting weekly. ($52,000 yearly value)
You get ISA support to warm up your leads ($24,000 min yearly value)
And much more!
This means… You'll have the best software and the system to manage all your contacts so no opportunites fall through the cracks.
You won't have to rely on hoping for a random incoming call all of the time to get your business.
You will be confident in your deal making ability to close a home because we guide you. You'll have an actual system and process to follow which will make your income predictable.
Your alternatives?
You can do it yourself and take the risk.
You can join another company that's a flat fee but you won't get the system, support, or leads.
But don't take my word for any of this…

"As an entrepreneur, I had my own business in phone sales for the past nine years.  I always had a passion for real estate and wanted to change careers and I knew I wanted to join up with the best.  So, I researched the top realtors in the Phoenix area and found that Kelly Cook was the best so I sought his team out to join.  I have been with the team now for four months and have closed 3 buyer deals, 2 more in escrow, closed 1 listing, and 2 more on the market for sale.  With my current pipeline, I'm on track to close 28 transactions in my first year… I couldn't have done this without the systems, accountability, and coaching of this team!" – Phillip N.
I took on an agent who was working by herself trying to make it on her own for 12 months.  She was not afraid to speak with people, but had no organization to her business, no systems, no road map or path to help her achieve the success she was looking for.  She closed 3 transactions before joining my team.  After just 6 months on my team, she had already netted $78,000 and ended up making $170,000 in her second year in real estate.
If you like how this sounds, here's what's next:
We're going to have a short phone conversation so you understand how all of this works.
You're going to attend one of my free workshops to write a business plan.
We're going to meet 1 on 1 to go over your 1-3-5 goals and vision for your life.
You're going to shadow me or a current agent for 1 week, cover all of technology and systems, organize your database and announce to your sphere of your new future with Kelly Cook Real Estate Group.
My Guarantee:
I guarantee I will meet with you personally for at least 1 hour every week to keep you on track to hit the income and professional goals that you select.. and I'll be available whenever you have questions for literally as many questions you have… you will never be just a number.
Look, if you take me up on this I have leads right now for you to call and you'll have a commission in your bank account ready to spend within 90 days if you apply right now.
Here are some of the commonly asked questions. FAQ's:
Do you provide leads?
Yes.  We provide high-quality leads to our agents.  We ensure that each agent has enough leads so they are able to fill their pipeline and follow up with each lead appropriately through our team's follow-up ecosystem.
What are your commission splits?
Our team has an incentivized commission program that is tiered off production levels.  The more your produce, the more money you receive per deal :).
Do you accept part-time agents?
At this time, we are only accepting full-time applicants.
Do you require office meetings?
Yes, we have sales meetings, as well as training meetings.
Is there a dress code?
As a realtor, you offer a professional service for buyers and sellers so your dress attire should reflect that.  However, at times you don't have meetings or appointments with clients, we offer a relaxed and upbeat work environment in which you can wear comfortable attire.
"A DREAM written down with a date becomes a GOAL.  A GOAL broken down into steps becomes a PLAN.  A PLAN backed by ACTION becomes REALITY."
You have a dream?  Contact me today and let's map out the path to achieving that dream.
Ready to find out more?
Let's make your dreams a reality!